I am having weird issues with my (one of the earliest) FabKit lately.
The Y movement of the gantry is inconsistent and makes a weird noise, and when the motors are on and I try to jiggle the gantry, the right hand side requires a lot of strength to move, but the left hand is pretty easy to jiggle. (And I tested: The motor axle actually moves, so it's not a lose gear wheel)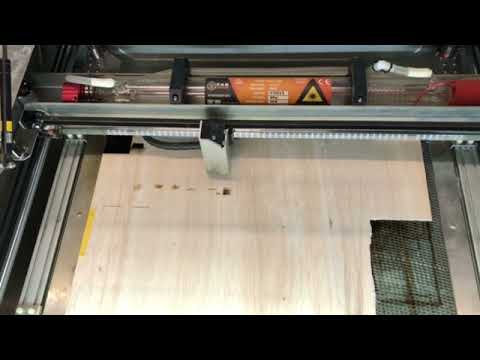 Also, the laser tube doesn't seem to be firing at the same power consistently. When I try to engrave a single rectangle at pwr/spd 25%/60, most of the time it burns clean through a 3mm plywood sheet, but sometimes it doesn't, and when it doesn't, the purplish plasma 'beam' in the tube is significantly dimmer than the other times…
Here's a few examples of how inconsistent it appears: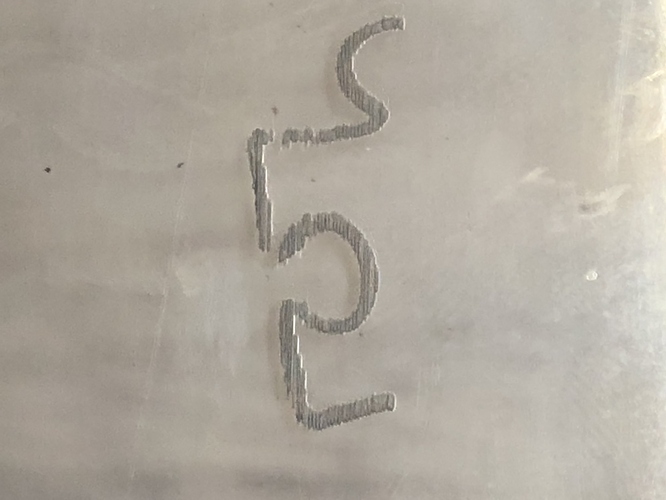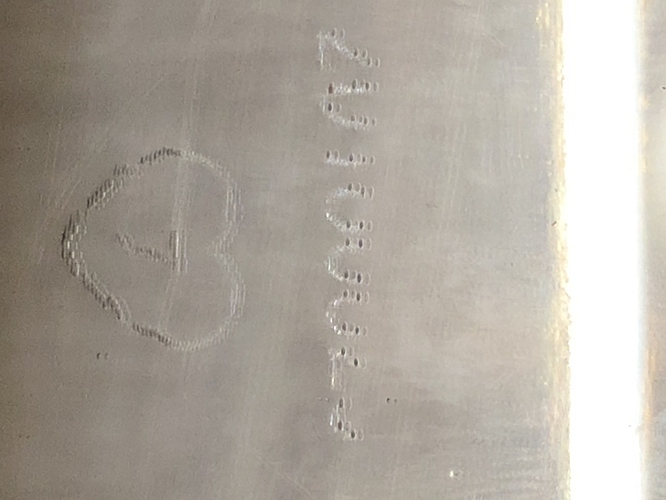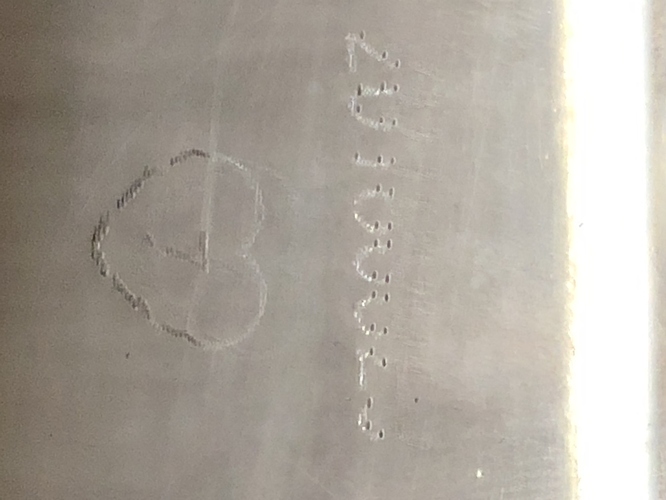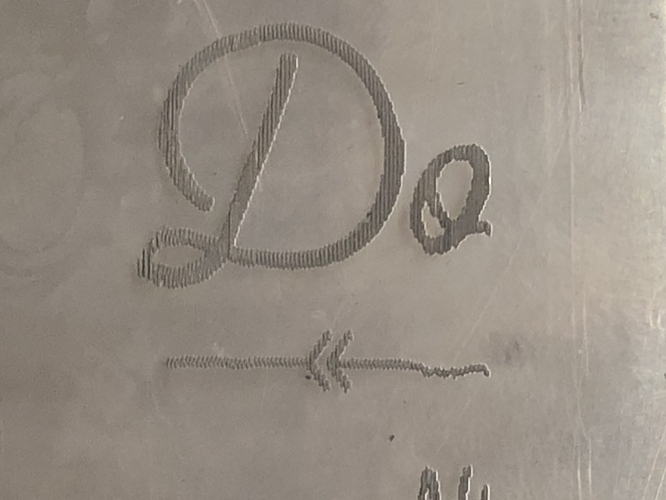 ← that line under the D should be straight!
(NOTE: These images are rotated 90° clockwise!)
Any thoughts? Could the Smoothieboard be on it's way out?