Hi there,
I am trying to get a Mk4 fabkit back up and running and I am experiencing some strange effects during engraving (equipped with smoothieboard and laserburn). During filling engraving, I notice that the laser is cutting/engraving during travel steps. As an example, I took a template for correcting for the scanning offset adjustment (smoothieboard runs on max 100 mm/s raster engraving, so I adjusted the speeds accordingly, laser power on 1% for all speeds).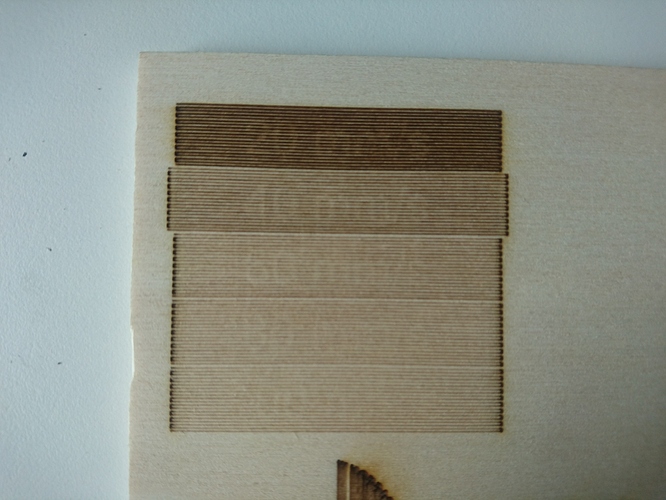 As you can see in the image, the travel speeds are barely visible. Although the higher speeds have a more shallow engraving, the effect is similar for all traveling speeds.
What could be a possible explanation for this? Is this a software/setting related issue or could the control of the laser tube or the laser tube itself be the problem here?
Thank you for any feedback on this!
Best,
Bjorn